Clearly We Have a Problem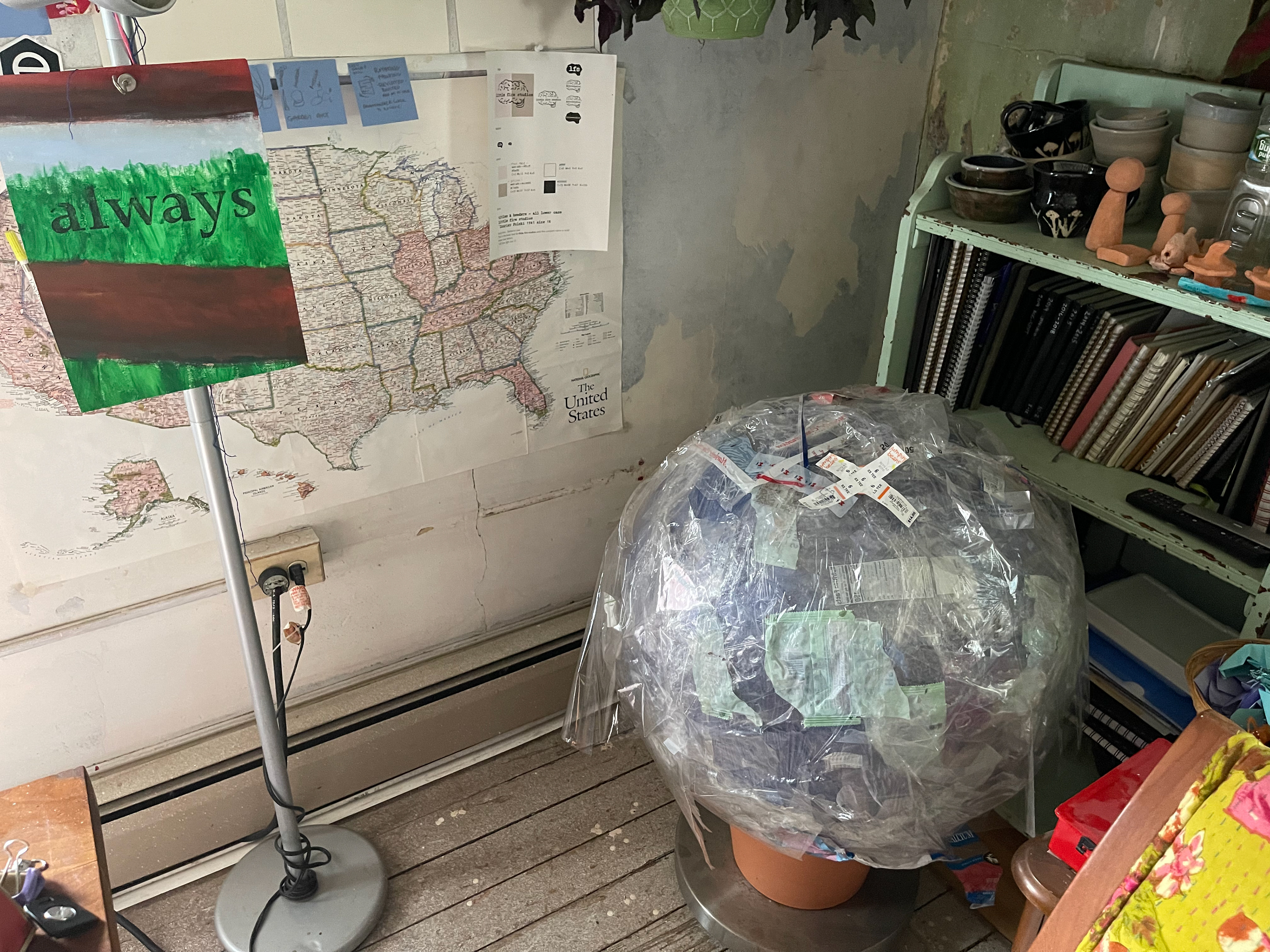 Like many others, I aspire to live a zero/low waste life without sacrificing savings or sanity.  Packaging has become an irritant, especially food packaging. I'm grateful for the programs and systems that do exist to help create a low waste life; composting, recycling, putting refuse into a
Terracycle box
, using
Trex collection
(which turns flexible plastic into park benches), and the
Loop
store's zero-waste shopping, if it's in your budget.  These systems make low landfill living possible, but they aren't the complete solution.  We need options that are easily accessible, affordable and work within the infrastructure of the average persons day-to-day.  
At the end of 2019 and beginning of 2020, I decided to act like an mollusk and take an agitator - packaging material that I couldn't recycle - and layer and coat it to create a pearl. I started layering clear plastic packaging over a large exercise ball that I plan to seal with marine safe epoxy so that it can withstand all weather as a garden sculpture. This site is the research and documentation of my process.  My hope is that these garden pearls will become precious but rare, just like a real pearl.  
"It's well known that pearls are the result of parasites or bits of grit that irritate a bivalve's soft innards; the mollusc envelops these foreign bodies in layers of smooth nacre to protect itself (a fact that gem merchants rarely admit)." 
My goal is to act like a mollusc, filtering the non recyclable materials that pass through my home to turning junk into garden jewels.